As a property agent are you looking for effective ways to market your services?
Are you receiving little or no response when reaching out to potential clients?
Would you like to grow a list of active contacts without the hassle of building a website?
If your answer is yes to any of the questions above, then this workshop is exactly what you need. Built with the determined realtor in mind, this workshop teaches you how to effectively turn emails into an affordable, yet powerful marketing tool.
The workshop is a step-by-step guide that provides highly practical skills on email marketing. In fact by the end of the session, students will be able to launch an effective campaign right there and then!
Property Agents will Learn How To
Receive email response rates up to 133 times above the industry average
Grow a list of active contacts without requiring a website
Increase your revenue without cold calls
Enjoy constant referrals from your contacts
Get your emails read before your competitors
Create professional looking emails without hiring designers
Build profitable relationships with your contacts through emails
Avoid spam complaints from your contact list
Create high quality content without professional experience
In addition, students will receive the following bonuses:
An email template (worth $150) to get started immediately
Strategies that increase leads from your existing ads and marketing
Access to a powerful email marketing software for free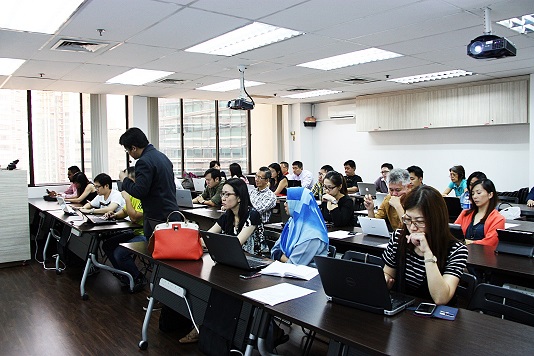 Students will need to bring a laptop with Wi-Fi capability

Wi-Fi is provided in the workshop
Due to limited seats, we will be accepting a maximum of 15 students. All realtors are welcome to attend since no professional marketing experience is needed.
The email is a timeless form of communication, but people have yet to fully recognise how profitable and powerful it can really be for their business."
About the Trainer
Nazir (Tan) Amir has extensive experience in the marketing industry, with a specialisation in content generation. He has written for several established companies, helping them create content that produce results and improve response rates. Today, Nazir is focused on helping businesses and individuals with email marketing, and how to make it an affordable yet powerful tool for increasing sales.
He has researched and tested various approaches to email marketing. The method he has developed is not just simple, but so effective that his students receive responses within the day of the workshop itself! Nazir is now hoping to teach as many people as possible on how to ethically and effectively utilise email marketing.